My church is having a weekly bake sale in conjunction with our local Farmer's Market, so I've decided to help out and make a treat. I had this recipe stashed in my box of clipped recipes*, and since I had everything on hand I thought I'd give it a whirl. The recipe is called "Soft Spice Bars," but the description (from a Taste of Home magazine) noted how they tasted so much like old fashioned gingersnap cookies. After they were done and cooled, hubby and I each tried one. I asked him if he thought I should label them Soft Spice Bars or Gingersnap Bars. He suggested Spicy Gingersnap Bars. Of course, all of my SCS friends will know why that made me smile... For the rest of you, you'll just have to wonder. ;) Or ask. Whichever.

Spicy Gingersnap Bars
3/4 c. Butter
1 c. Sugar + 2 T., divided
1/4 c. Molasses
1 egg
2 c. All-Purpose Flour
2 t. Baking Soda
1 t. Ground Cinnamon
1/2 t. Ground Cloves
1/2 t. Ground Ginger
1/2 t. Salt

In a mixing bowl, combine butter, 1 cup of sugar and molasses. Beat in egg until smooth. Combine flour, baking soda, cinnamon, cloves, ginger, and salt; stir into the molasses mixture. Spread into a greased 15x10x1 (jelly roll) pan. Sprinkle with remaining sugar**. Bake at 375 for 10-12 minutes or until lightly browned. Do not overbake. Cool on a wire rack before cutting. Yield: 2 1/2 dozen.

They were so easy to make, and they were done in no time. This is my favorite bake sale recipe to date. So easy to whip up in a hurry. As always, let me know if you try them!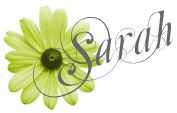 * Do you have a system for organizing recipes? Mine is this: I clip recipes I like, and store the clippings in a Sterlite (plastic) container that is meant to hold 3x5 index cards. I made dividers and have them somewhat grouped into categories (cakes, side dishes, main dishes, etc.). If I make something from a recipe in the box and it's yummy, I'll transfer the recipe to a recipe card and store it in my keepsake recipe book. If I'm not crazy about it, I pitch it.
** I totally forgot to sprinkle the sugar on top before baking, so I sprinkled some powdered sugar on afterwards instead. And while doing so, had a little flashback to that one scene from Flowers In The Attic where the maid is sprinkling poison over the kid's cookies. Eeeeek!! :)
Oh, and by the way... I totally forgot to add the egg, too. *sigh* So, yours might puff up a bit more than mine did.
Note to self: Do not try to bake while engrossed in a deep and meaningful telephone conversation. *ahem*