I am thrilled to share some more exciting news with you all! First, I am happy to announce that I have joined the Belli Challenge team, effective this week. Have you been to Chrissy's blog yet? She is the mastermind behind the belli challenges, and issues a new one every week for posting on Wednesdays. I haven't had a chance to update my sidebar with all of the blogs of the challenge team members, but I promise to do it soon!




This week's challenge was to create a table top decoration for the holidays - either Thanksgiving or Christmas. I decided to make some fun little napkin ring place cards. My extended family celebrates together on Christmas Eve at various locations, but I always have my immediate family over Christmas morning for breakfast, so I thought it would be fun to have these at each place setting:

The holly stamps is OLD. I can check it for the manufacturer if you'd like, but it's probably from the mid-90's. I colored it with my Copics, and cut it out. Then I mounted it on the white with dimensionals, and stamped the name with Karen Foster Snap Stamps.
The other Belli challenge girls who are participating this week are:
Shelly Koskinen
Jennifer Greco
Joan Ervin
Ceal Pritchett
Lorie Ames
Sarah Anderson
Danita Hollander
Chris Dickinson
Be sure to click over to their blogs and see what they created. I just saw the cutest Turkey on Chris's blog, and I'm sure everyone else's projects are amazing, too!
In part two of my exciting news, I'm THRILLED to tell you that I was accepted on the design team for
Sweet n' Sassy Stamps
! Woot! Seriously, there are not even enough words for me to explain how excited I am about this. :) My term starts in January, and I can't wait to get started!
Finally, I have to share a link to some amazing Christmas blog candy over on
Suzanne Dean's
blog. Be sure to check it out and tell her I sent you! :)
Whew! That's a whole lot of info for one post. In totally unrelated news, I'm happy to report that both of the boys slept like champs last night. What a nice feeling it is to have more than three hours of continuous sleep. Jack even surprised me with a three hour nap yesterday!
Last night we had a little election night gathering, waiting and watching as the polls closed across the country. I was sad to see that our candidate of choice did not win, as I'm sure many of you are as well, given discussions I've had with you over the past few months. Despite my concerns about Obama's vision and plan, I'm choosing to be cautiously optimistic about the future and hope that my fellow McCain/Palin supporters will be as well. We won't get anywhere if we harbor negative feelings and just focus on 2012 retribution. That doesn't help anyone today, and today is what we need to focus on.
Ok, no more politics from me. This is the first and last time you'll see it on this blog for a longggg time! :)
Have a good day, and hug a democrat. LMAO. Ok, sorry, that cracked me up. :)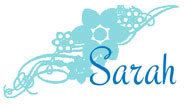 P.S. Seriously, I'm still laughing. :) See. Sometimes you just have to smile!