I recently placed an order with Sweet n' Sassy Stamps for two Rachelle Anne Miller stamps, and they came the other day. This is the first card I've made with either of them, and I just love the way it turned out. Rachelle's illustrations and stamps are just adorable. Be sure to click on the link to her blog and view them all. Did you know she let's you use her images in your blog banner? I made a header for my family blog with one of them! You can get more details about her requirements here, if you think you might be interested in doing the same.

As I mentioned yesterday, my friend Sara is hosting a card swap, and I am debating whether or not to sign up. The last few times I've signed up I have procrastinated on the cards to the last minute and then feel pressured to get them done and mailed on time. So I decided that if I was going to participate this time, I was going to have all of the cards DONE before the sign-up deadline even passed. The swap is for thank you cards, so this is the first prototype I've worked up. I'm still not sure whether or not I'll sign up, because I *should* be getting started on my halloween, thanksgiving, and Christmas cards... but you never know. I still have time to think about it, so I can waffle a little longer. ;o)

The image is colored with a combination of prismacolors with gamsol, and copic markers. The faces and hooves of the sheep are colored with prismas, as are the hearts. The bodies of the sheep, shading around them, and ground, are all copics. I drew the ground line in by hand. Remember how I need my bellas to be grounded? Same goes for farm animals. The sentiment is hand written.

Isn't this such a cute image by Rachelle? I'm tellin' ya, you NEED to check out her stuff! You won't be sorry! SNSS also has some of Rachelle's new Christmas line on pre-order right now too. There's always something to buy! You know how it goes!

Before I close, I want to also thank my blogger friend Kristine over at Ink Something for giving me this blog award:




I really appreciate it! It makes me happy to know that someone thought of me today. Thanks, Kristine!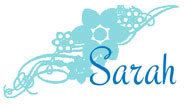 Details:
Stamps: Cuddle Up (Rachelle Anne Miller)
Ink: Adirondak Pitch Black
Paper: Pretty In Pink, Georgia Pacific White Cardstock, Grey (Unknown)
Other: Grey Taffeta Ribbon (Stampin Up!), Prismacolor Pencils, Gamsol, Copic Markers, Cuttlebug Embossing Folder