Ok, here's the thing. I have no desire to stamp today. Isn't that awful? In my defense, I feel like I might be coming down with a cold. Henry has a runny nose, Jack seems a little stuffed up, and I think I feel a sore throat coming on. UGH. Not cool! Anyhow, since today is Tuesday it is another CBC Challenge day. This week's challenge is to CASE a favorite card, but change at least two things about it.

Since I didn't actually make a card today, but still wanted to play along, I thought I'd share this card that I made in 2006. I made 100 of them for shower and baby gift thank you cards when my first son was born. It's a very simple design, but that's a plus when you're making 100 at a crack.



And here's the card it was CASE'd from:



The original is by SCS'r albstampin (I linked you to her gallery there, but there are only four cards... it doesn't look like she's had any activity in the last year).

My changes:

1.) Changed Rose Romance paper to Bliss Blue (I loved that color. I'm still sad SU! retired it).
2.) Changed Rose Romance ink to Bliss Blue.
3.) Changed Pink eyelets to Blue.
4.) Didn't use the Canvas background (and honestly, only because I didn't realize until today that she had used it. Doh.)

Like I said, it's a simple card, but that's good when you're in mass production mode. Check the other CBC Chick's creations by clicking the links to their blogs in my sidebar. And don't forget to play along and link your creation on Courtney's blog! Hopefully I'll be feeling more like myself tomorrow and can get back into the swing of things with stamping.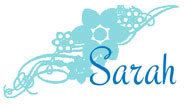 Details:
Stamps: Warm Words (Stampin' Up!), I'm Here (Stampin' Up!)
Ink: Bliss Blue
Paper: Whisper White, Barely Banana, Bliss Blue, Vellum
Other: Blue Brads (Making Memories)