A few weeks ago, I saw a post on GinaK's blog where she encouraged her readers to think about Thanksgiving, and take the time to send a thank you card to someone who deserves it, but might not expect it. Those weren't her exact words, but that's what I took away from it. It really made me think, because there are so many people who impact my life and I rarely ever send random thank you cards... and never any at Thanksgiving. So I've done some thinking and thought of some people I'd really like to get thank you's out to this year for Thanksgiving, and this is the first card I came up with.

Isn't that turkey adorable? This is an old, old, OLD (!!) Stampin' Up! set (circa 1998) called Thanks Be For Thee. I bought it a few years ago on eBay. I just love it, but this is the first time I've used it. I used some of the Basic Grey paper my friend Karen sent to me, and the swirly stamp from Baroque Motifs for the background. I also added some stickles to the ground (which, of course, I drew in - you know me and my grounding obsession!). I think I've mentioned it before, but I love using stickles for the ground when it's dirt or sand. It just has a nice gritty look to it.

I also want to share some fun news. I am a member of the Bellaholics yahoo group, and was recently chosen to be one of their four Bellaholics Challenge Queens! Woot! My official title is Sketch Challenge Queen, and I'll be responsible for the monthly sketch challenge for the group. I'll be posting my sketch challenges here too, and I think I'll be offering up a little random prize drawing for those who participate. My first challenge will be posted October 10th, so stay tuned!!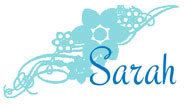 Details:
Stamps: Thanks Be For Thee (Stampin' Up!), Baroque Motifs (Stampin' Up!)
Ink: Adirondak Pitch Black, Chocolate Chip
Paper: Chocolate Chip, Pumpkin Pie, Very Vanilla, Georgia Pacific White, Basic Grey DP
Other: Brown Grosgrain Ribbon (Unknown), Orange Button (The Paper Studio), Ticket Corner Punch (Stampin' Up!), Copic Markers, Stickles, 1/8" hole punch