...Bella? hee hee... This reminds of a conversation I had recently with my bff. Well, not so much a conversation, as a comment he made about my blog via email. It was something to the effect of, "What the hell? Is there a Bella for EVERYTHING?" LMAO. Why yes, yes there is, doll. ;o)

A few weeks ago, I created a blog signature for my blogger friend Kimmie. She offered to pay me for it, but instead I just asked her to send me some images of some of her Hanna Stamps and Magnolia stamps that I didn't have. She did just that, and tossed in a few Bellas and other fun goodies as well! Thanks, Kimmie!

Then I have another friend who emailed me shortly after this stamp was released... I think her words were, "What the hell? Why are her legs coming out of the pumpkin's mouth?" Hee heeeee! I love my friends. :o)

Speaking of friends I love, my friend Lorie is celebrating her birthday today! Happy Birthday, Lorie!! I have something I'm working on for you, but like everything else I've sent you, it will be fashionably late. ;o) Lorie and I found each other on SCS long before either of us was blogging. What brought us together? A mutual love for the GREEN BAY PACKERS! Woot! Go team!!

As for the card... it's ok. I think I liked it better before I added the tag, but what's done is done. You know how it goes.

Ok, enough from me! Don't forget to check back tomorrow for my first Bellaholic Sketch Challenge! There will be a little gifty for a random lucky participant! More details tomorrow... :)

Enjoy the day, and click over to my family blog for some yummy recipes I made yesterday!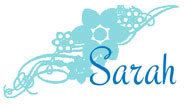 Details:
Stamps: Trickortreatabella (Stamping Bella)
Ink: Unknown
Paper: Elegant Eggplant, Basic Black, Pumpkin Pie, White (Unknown)
Other: Web Ribbon (Hobby Lobby), Copic Markers, Stickles (on web and pumpkin face), Cuttlebug Embossing Folder, Small Tag (Avery), Black Brads (Making Memories)