This is the first card I have made with the Autumn Blessings set that I won in Chrissy D's blog candy. Did you know Chrissy actually designed this set herself? I think that's cool! The sentiment and the berries are both from the set, and the background is Stampin' Up!'s Print Pattern stamp. I saw a card similar to this in my latest edition of Paper Crafts magazine, and wanted to try it for myself. I never thought to use more than one color on that Print Pattern stamp before. Doh! Doesn't it look cool multicolored? You could do some fun Mardi Gras stuff with it too, if you used purple, green, and yellow. :) Remind me of that on Fat Tuesday. Oh wait, every Tuesday around here is Fat Tuesday. Never mind. ;o) LOL.

I had a little trouble deciding which way was "up" for the berries.... and to be honest, I'm still not sure. I felt like they should all be hanging down, but it seemed that no matter which way I turned it, some still went up or sideways. Chrissy, if you're reading this, can you give me some insight? I'd love to know what you think!

Not much else to report today. I'll be back tomorrow with a CBC Challenge Card, so stay tuned! Oh... one more thing. Would anyone miss it terribly if I stopped giving supply details at the bottom of my posts? Does anyone even read that stuff?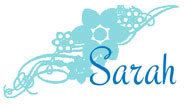 P.S. Copics are 30% off at Hobby Lobby this week.... ;o)